VACANCY FOR ACCOUNTING SOFTWARE SALES EXECUTIVE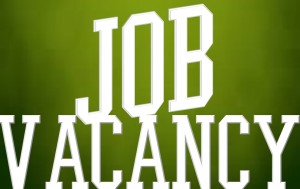 VACANCY FOR ACCOUNTING SOFTWARE SALES EXECUTIVE
PML Advisory is an advisory services provider. We provide specialize services and solutions to accountants, auditors, risk manager and HR manager. Our team is made up of seasoned and experienced professionals with several years of experience in financial advisory, auditing, risk management, accounting and investment services in diverse industries including financial institutions, oil and gas, manufacturing, telecommunication etc.
As a result of growth, we require the services of Accounting Software Sales Executive to join our team. Such candidate must possess:
Relevant Bachelor's Degree.
3 – 5 years' experience marketing/selling accounting software to medium/large organisation.
Strong leadership skills.
Desire to learn, grow and contribute creative ideas to achieve the team's goals.
Ability to work independently without supervision, same time form part of an effective team.
High level of punctuality, work ethics and discretion.
Attention to details and ability to work under pressure.
Fair knowledge of MS Office (Excel, Word).
Responsibilities
Deliver prepared sales talks, reading from scripts that describe products or services, in order to persuade potential customers.
Contact businesses or private individuals in order to sell accounting solution
Explain benefits of accounting solution and answer related questions from customers.
Respond to correspondence from customers or to follow up initial sales contacts.
Maintain records of contacts, accounts, and orders.
Schedule appointments to meet with prospective customers or for customers to attend sales presentations.
Conduct client or market surveys in order to obtain information about potential customers.
Assist with creating and developing content for direct mails and email blasting necessary for sales of solution.
Contributing to annual sales and marketing plan
Supporting the accounting solution team in day to day marketing activities.
Compensation
Salary is highly competitive including commissions and bonus.
Interested persons should send CV to [email protected]