PML ADVISORY PARTNERS WITH E-TRENDS TECHNOLOGY INDIA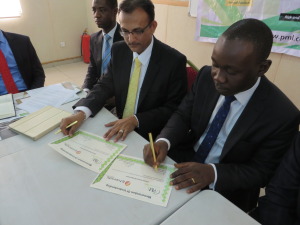 Indian based accounting solution company, E-trends Technologies India has  signed a partnership deal with PML  advisory limited to provide solution to the  mounting challenges  of managing , controlling and reporting internal  audit  system that are confronting emerging and growing business organisation in  Nigeria.
 In the acknowledgment speech after signing the partnership pact with PML  Advisory, E-trends Technology India  Managing Director Manesh Karaani  expressed confidence in the partnership forged by both organisation adding  that  the agreement was driven by the desire to use the collaboration to equip and  update organisations with  solution on internal audit, risk management and  compliance in tandem with global standards.
Karani said that E-trends technology has a wide repertoire in developing web–based internal audit management, risk management  and compliance solution, which cater for internal audit, risk management  and compliance needs  of organisations. "We are leading the market in India on governance, risk and compliance solutions. The company  operate under the brand name "Laser". As a versed accounting services and solutions provider to a number of blue chips companies in Nigeria, our choice of partnership with PML Advisory is predicated on the landmarks strides of the organisation with the years it came into being. We have no doubt that the synergy will make the job of auditing a cakewalk and ethical".Most organisation having their presence all over the world are already enjoying this accounting model. It is our fervent hope that this seamless solution will also make accountability and planning a reality in most organisation.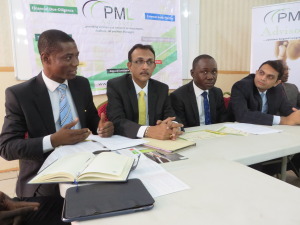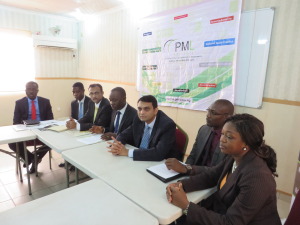 Responding to questions from Journalist at event, Prateek Patel, Director E-trends Technologies India explained some benefits of the solution and terms of the partnership deal with PML advisory Nigeria,"Our Partnership with PML Advisory covers Laser Audit Reporting System, Laser Risk Management System, and Laser Legal Compliance system. Generally it is a paperless audit solution that puts the internal auditor in control of the complete audit cycle from planning to completion. The Auditor can plan the annual audits, schedule it and view the audit programs, create work papers, finding and track ongoing observations using the solutions.Some other benefits that the         solution provides is a centralized access controlled environment for monitoring status of legal compliance. it has Nigerian compliance requirements and it automatically alert the process owner and pre-specified the compliance date. It also enables you to proactively address financial, reputational and operational risk against your corporate goals. it delivers a centralized risk management system for evaluating the likelihood and impact of risks and relating them to existing migrants, Patel said.