The Top 10 Performing Stocks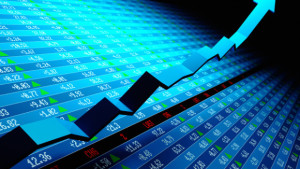 Dangote Cement Plc led the top ten most active stocks last week. The shares of the company rose by N9.50, representing 5. 4 per cent increase. Specifically, Dangote Cement shares which opened penultimate Thursday at N175.00 closed last week Thursday at N184.70 per share.
Trailing behind Dangote Cement on the price gainers chart was Nigerian Breweries, NB Plc appreciating by N6.01, followed by Union Homes Savings and Loans Plc gaining N5.90. Presco Plc,   garnered N4.09, Unilever Nigeria Plc (N2.31); Guinness Nigeria (N2.00).
Others in the top ten chart include: Nestle Nigeria (N2.00); UACN Nigeria Plc (N2.00), Glaxo Smithkline Consumer Nigeria Plc (N1.55) and Beta Glass Company Nigeria (N1.30).
Shareholders of Dangote Cement at the sixth Annual General Meeting (AGM) commended the Board for the N102 billion dividend recommended for the 2014 financial year, which translated into N6.00 per share and pay out ratio of 63.5 per cent.
Dangote Cement ended 2014 with a revenue of N392 billion up from N386 billion in 2013.Administrative expenses rose from N25.9 billion to N274 billion, while sales/distribution expenses increased from 35.6 billion to N37.4 billion. Finance cost soared by 140 per cent from N13.7 billion to N32.9 billion. Profit before tax stood at N184.7 billion, compared with N191 billion. But the company paid an income tax of N25.2 billion in 2014, as against a tax credit of N10.5 billion 2013. The N25 billion tax charge resulted from the expirations of the tax exemptions on some lines of the company's business. Consequently, the company ended the year with a Profit After Tax, PAT of N159.5 billion, compared with N201 billion in 2013.
Nigerian Breweries appreciated by 3.9 per cent to close at N157.01 on Thursday from N151.00 penultimate Thursday.
The 2014 year-end audited results of Nigerian Breweries Plc, which was released to the Stock Exchange recently showed that revenue dropped to N256.37 billion or 0.8 per cent from N268,613 recorded the previous financial year.   As against declining revenue, direct cost rose by 1.0 per cent to N130. 79 billion in difference to N132.36 billion previous year. Similarly, distribution and administrative overhead increased by 2 per cent to N70 billion as against N69.38 billion in 2013. Income from other sources went down by 17 per cent from N2.08 billion recorded in 2013 to N1,72 billion in the year under review.
Nigerian Breweries controls about 62 per cent of the Nigerian beer market and has been strong in efforts at consolidating its position. The recent conclusion of its acquisition of Consolidated Breweries was part of its plan to maintain its dominance of the Nigerian beer market. However, competition is becoming stiffer in addition to the entrant of many brands, struggling to share into the company's market share. Growing competition, market and operational challenges are impacting on the cost of production and dragging revenue down.
In spite of the decline in performance, the board of directors had proposed a final dividend of N3.50 in addition to the interim dividend of N1.25 earlier paid. This brings the total dividend payable in the 2014 financial year to N4.25.
The third top price gainers, Union Homes Savings & Loans Plc appreciated by 1180 per cent, from 0.50 per share to close at N5.90. Union Homes was taken over recently by ASO Savings and Loans following the divestment by Union Bank Nigeria Plc.
It will be recalled that ASO Savings disclosed its divestment of Union Homes through a notice to the NSE that as part of Central Bank of Nigeria's (CBN's) approved restructuring exercise, Union Bank of Nigeria Plc (UBN) has decided to sell Union Homes.
Recently, when the Managing Director of Aso Savings and Loans Plc, Hassan Musa Usman, paid a courtesy visit to the Nigerian Deposit Insurance Corporation, NDIC   he stated that ASO Savings now controls about 92 per cent of the shares of Union Homes Savings and Loans Plc. He said both institutions would be managed independently for six months before their final merger and expressed his appreciation to the Corporation for its support in resolving the Union Homes problem, assuring the NDIC of full implementation of the recommendations proffered by the supervisory authorities that would ensure sound management of both institutions.
Presco Plc , which occupied the fourth position on the price gainers chart last week appreciated by 15.7 per cent to close at N30.09 per share from N26.00 per share.
Presco   operates one of the largest integrated palm oil plantations in Nigeria with a land area of around 19,917 hectares and a milling facility with a processing capacity of 60 tonnes of fresh fruit bunches (FFB) per hour.
Culled from arikraymond.blogspot.com